Proclaiming the Glory of God
19 Now therefore ye are no more strangers and foreigners, but fellow citizens with the saints, and of the household of God; 20 And are built upon the foundation of the apostles and prophets, Jesus Christ himself being the chief corner stone; 21 In whom all the building fitly framed together groweth unto an holy temple in the Lord.
"Your word is a lamp to guide me and a light for my path" Psalms 119:105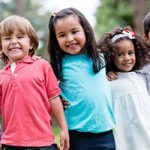 Visit here during our service times to view a live stream of our sermons.  Broadcast time will be delayed from the start of the service after announcements have been made.